Since the middle of March our Children and Family services have been on pause while the team explored ways to bring the sessions back safely, ensuring the wellbeing of children, parents and YMCA staff.
While our full schedule of clubs and meet ups are on hold for a little longer, starting from Monday 14th September Tracey and her team will be running a four week programme of fun opportunities for children to get together with their friends, and parents to meet up again, while also having access to a little support and reassurance if they need it.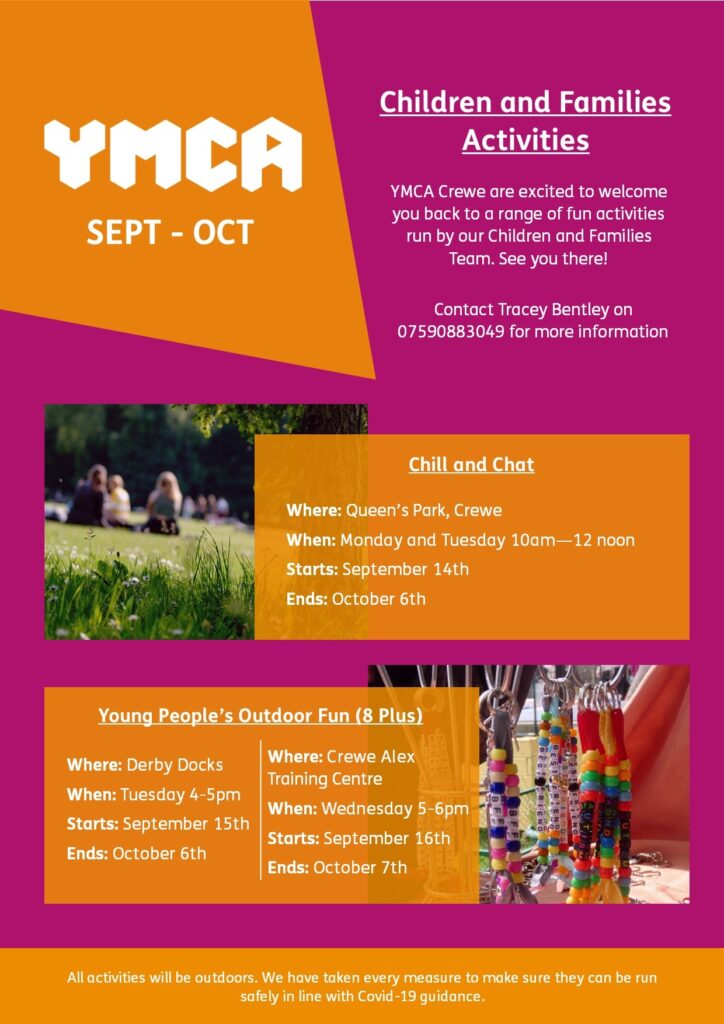 On Mondays and Tuesdays from 10am to 12 noon, we will be holding 'Chill and Chat' sessions in Queen's Park, Crewe. These sessions will give parents a chance to get outside, see some friendly faces, and chat about the last few months at home! For young people aged 8+, there will be outdoor fun sessions at Derby Docks on Tuesdays from 4pm to 5pm, and on Wednesdays at Crewe Alex Training Centre from 5pm to 6pm. These sessions will begin the week of the 14th September, and run until the week of the 5th October.
All these sessions are free to attend. There's no need to book in advance, but give Tracey a call on 07590883049 if you'd like a little more information.
You can find out more about our Children and Family services here