YMCA Crewe have received a grant of £90,000 pounds over three years from the Steve Morgan Foundation to fund an Employability Worker in its main site at Gresty Road, Crewe. The cheque was presented by Vincent Fairclough of the Steve Morgan Foundation to YMCA staff during a visit by Councillor Barry Burkhill, Mayor of Cheshire East.
Richard Holmes, Development Manager at YMCA Crewe said, "It's one thing to provide somewhere for people experiencing homelessness to live – indeed it is essential – but it is equally important to support them to a better future. YMCA Crewe are grateful for the foresight and generosity of the Steve Morgan Foundation in funding this important work. It enables us to provide support to people to gain employability skills and then link them with opportunities in work, volunteering and further training. Funding this work really helps to break the damaging cycle of homelessness and makes such a difference to people's longer term future."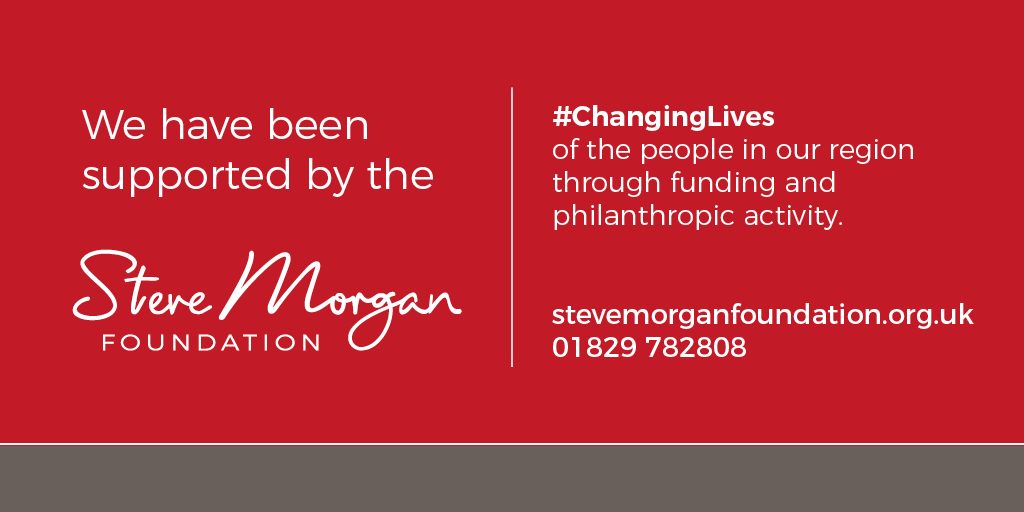 The Steve Morgan Foundation (previously The Morgan Foundation) was created in 2001 by Steve Morgan CBE. Since then it has committed over £300m of funding. Visit stevemorganfoundation.org,uk for more details
Born in Liverpool, Steve Morgan, 66, founded Redrow plc in 1974 thanks to a £5,000 loan. Since then the company has gone on to build over 100,000 new homes. Steve retired from the Redrow Board in March, 2019, but remains a major shareholder.
Steve is also Chairman of the Bridgemere Group of Companies, which has significant land and commercial development interests and Carden Park Hotel.