The Apprentice Week offered YMCA residents the opportunity to challenge themselves by creating and delivering a business of their own. To do this, they were given several tasks throughout the week that helped them develop a more pragmatic mindset in relation to money.
On Monday, they were tasked with purchasing ten items for the least amount of money they could, with a £15 budget to bear in mind. To further complicate matters, any item they did not manage to find would add a £3 penalty to their overall spend total. The teams worked hard, and managed to track down most of the items on their list, but only one team could win – and there was not much in it!
Going into Tuesday, the competitive spirit was moving through the teams, and they were all determined to come out on top. For their second challenge, the participants had to buy six items within a £15 budget, with the intention of selling them on for the most profit they could (in a make-shift market, in which the money was an entirely mental exercise). The teams worked hard again, and this time the difference in profit was almost non-existent, but still only one team could come out victorious.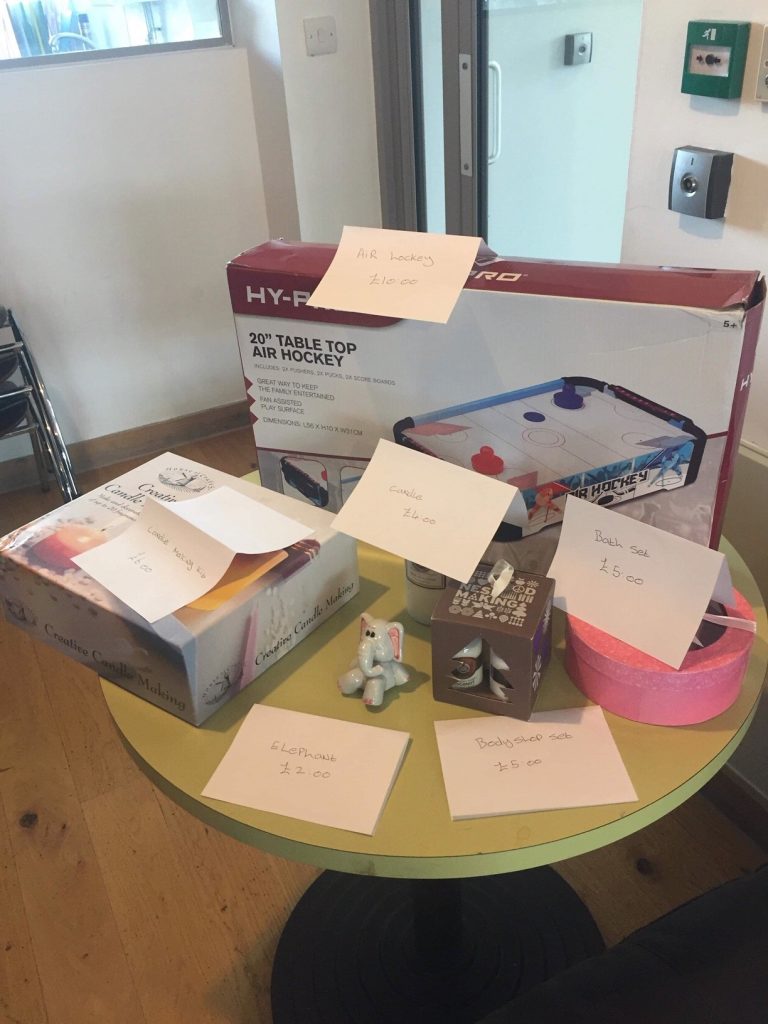 Wednesday saw the budding entrepreneurs designing their own businesses. After three long hours of research, planning, and budgeting, we were left with two food-based businesses – Twitch's Sweet Shop and Blissful Cakes.
Thursday's hurdle: purchasing and preparing all of their stock ahead of the big sale on Friday. This went smoothly, and both teams were happy and ready for their sales. To draw everything together, the teams set up stalls in the café and attempted to sell as much of their stock as they could to staff and residents alike. Cinnamon Nuts and Red Velvet cupcakes were among the favourites to be bestsellers for the teams. In the end Twitch's Sweet Shop raised £80.66 for St Luke's Hospice and Blissful Cakes raised £85.52 for Bliss. Both teams worked exceptionally hard, and as a result both were HIRED!