GLO Cafe Opening Hours
Open 7am – 2pm Monday to Friday and 9am – 3pm on Saturday, serving:
Fresh coffee, milkshakes, tea, and more
Handmade breakfast, sandwiches, salads, and cakes
Homemade hot meals
Purpose
The Café provides training opportunities for YMCA Crewe service users and volunteers. All profits go back in to supporting our service users and helping us to invest in their futures. You can find our more about YMCA Crewe's variety of services here.
Enquiries
To find out more, place an order, or make a general enquiry, call us on 07761764253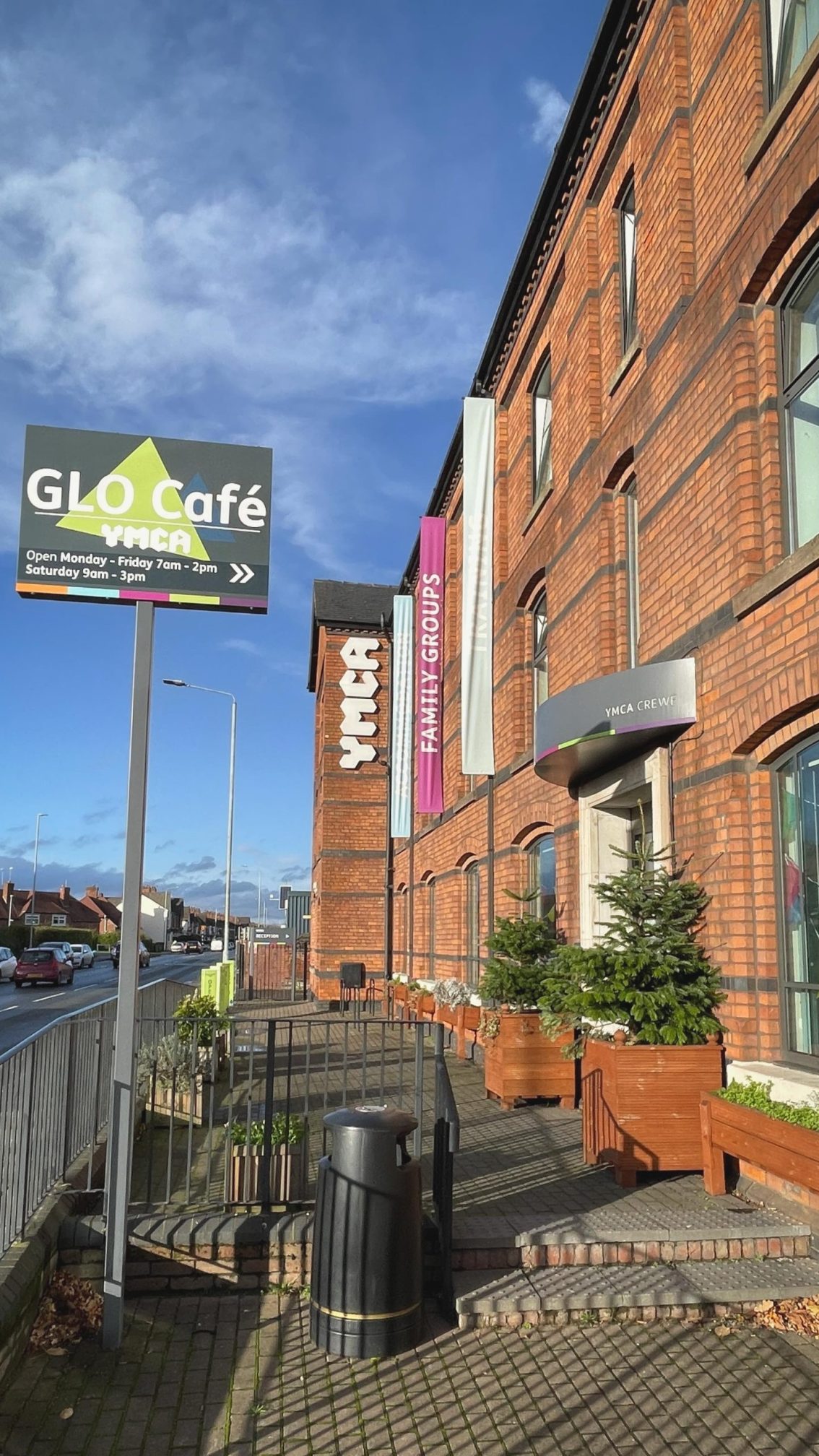 GLO Cafe at Night
On the first Friday of every month, we hold our 'GLO Cafe at Night' fine dining fundraiser, which is an opportunity to give our young people practical experience of working in a more formal restaurant setting, while also raising vital funds to help support the work of YMCA Crewe.
Each event features a three course meal, with the option to bring your own drinks, both alcoholic and non-alcoholic.
During these events, there is also a chance to hear from some of the YMCA Crewe staff team. They will share stories about the work we are delivering in the local community.
To book a table for our next GLO Cafe at Night event, please call the YMCA Crewe team on 01270 257673.
Alternatively, if you would like a conversation about the cafe team hosting your next corporate event, please email Fundraising and Communications Manager Lisa Cormack at lisa.cormack@ymcacrewe.org.uk to discuss availability.
To keep up to date with the latest news and events in the GLO Cafe, please follow us on facebook, twitter and instagram.